A Little History
I've always been fascinated with rocks and stones, picking them up wherever I've traveled and placing them in my pockets, my home and even in my car; and began making jewelry quite by accident. I love the feel, beauty and strength of gems, minerals and pearls and the way they accent the beauty of the wearer. My designs range from the simplest to very ornate. People have adorned themselves with these gifts from the earth since the beginning of time, so why not us?
Following are photos of a few of my lovely, happy customers: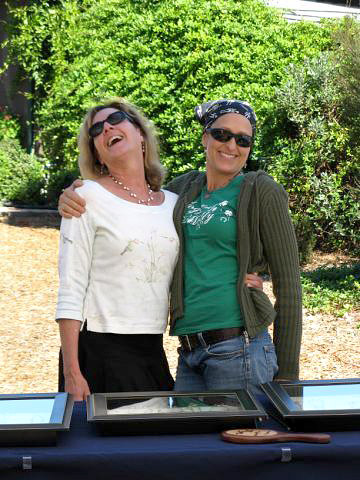 Janet & her number ONE helper, Shannon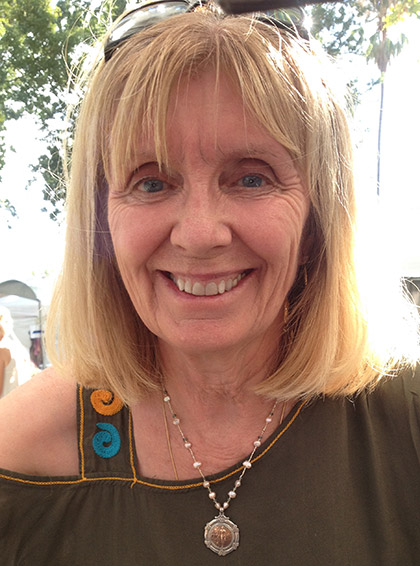 Letta looking beautiful in her Antique track/running medal necklace strung with natural peach pearls, green Quartz and tiny antique beads.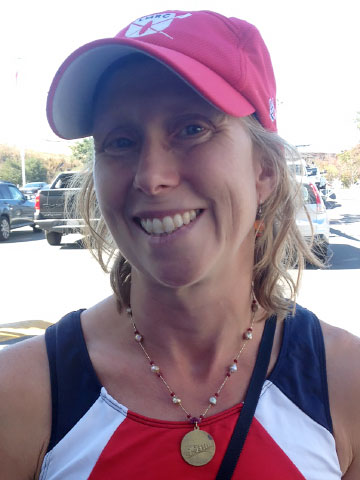 Laurel in her "new" Antique Rowing Medal (1930) with rosebud pearls and rubies, after racing at the Wine Country Rowing Classic in Petaluma, California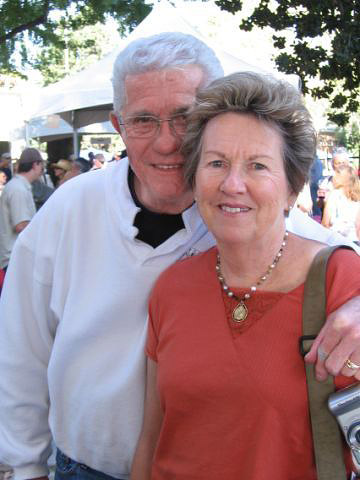 Antique Music Medal - Sonoma, CA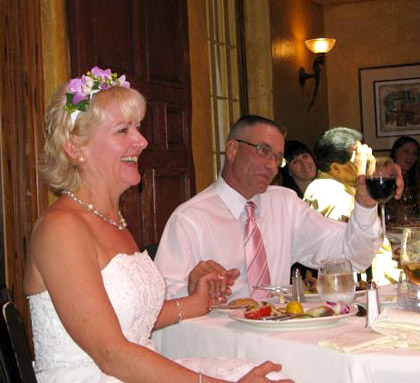 Cindy & Ray - Florida Wedding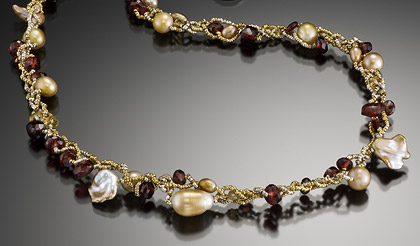 Triple braided necklace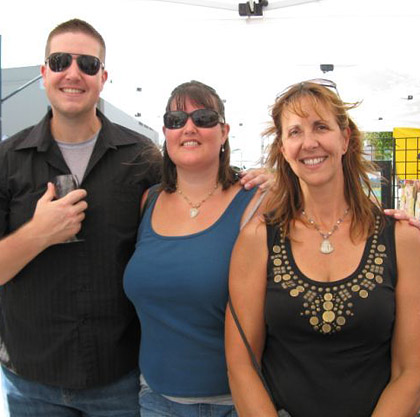 Antique Medal necklaces - Petaluma, CA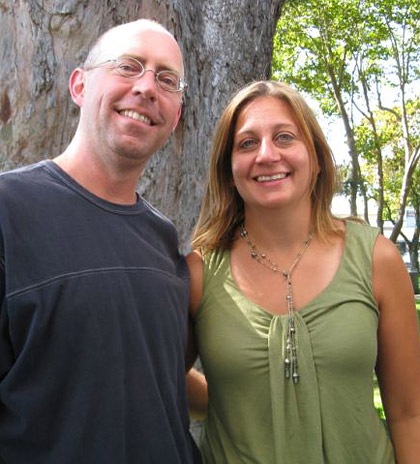 Double lariat in greens with Tahitian Pearls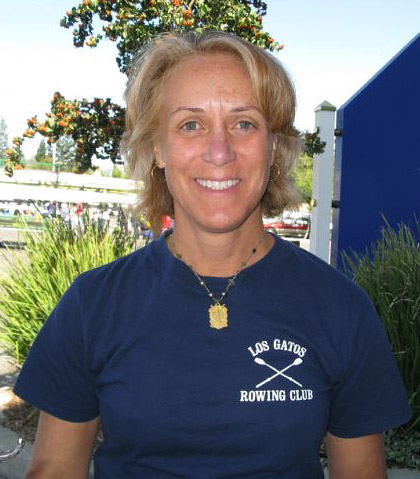 Antique rowing medal necklace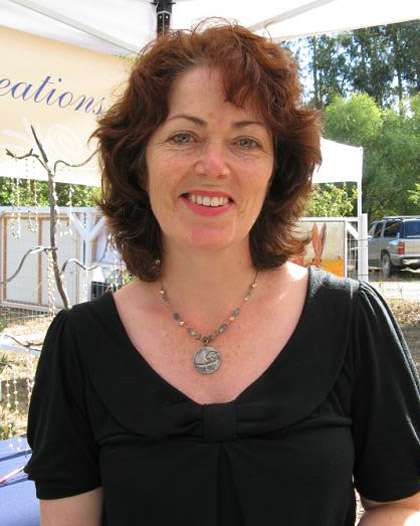 Antique music medal necklace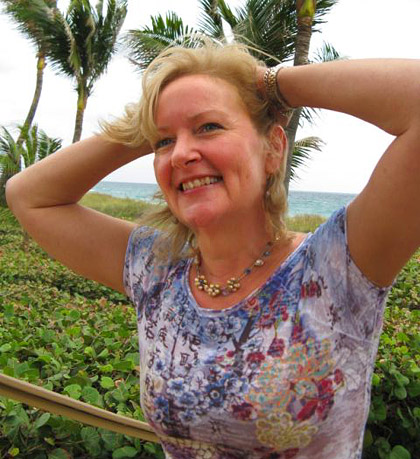 Pearl Clusters in blues & golds - Florida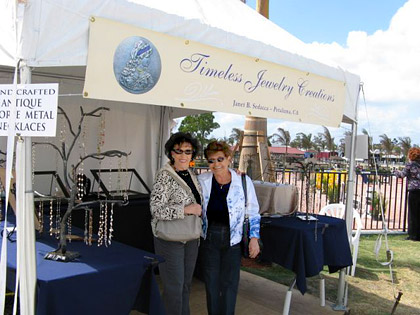 Booth shot with mom & her friend - WEF, Florida
Components
All clasps, decorative beads and earring wires are either sterling silver or gold-filled. On many of my pieces, I purposely tarnish the sterling to give the metal a more antique look. Most of the clasps I use are very secure toggles. I also have strong magnetic clasps available if toggles are difficult for you to use.
Cleaning Instructions
If you're inclined to wear lots of lotions/perfumes or wear your pieces repeatedly in hot weather, clean the tiny antique metal beads periodically using a soft silver polishing cloth. This will restore the luster to the beads. As stated on the home page, these tiny metal beads are taken from antique handbags dating from the late 1800's – 1940's or so. The beads are tumbled (cleaned/polished) prior to being used in my jewelry.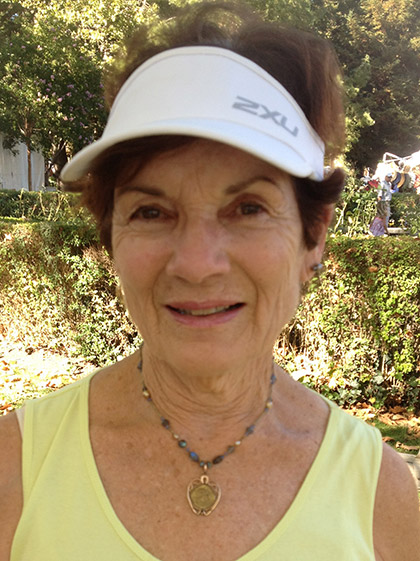 Mary is lovely in her "new" Antique Art Nouveau horseshoe and "cameo" medal necklace strung with Labradorite, natural freshwater pearls and tiny antique beads. I love when a medal finds its rightful owner!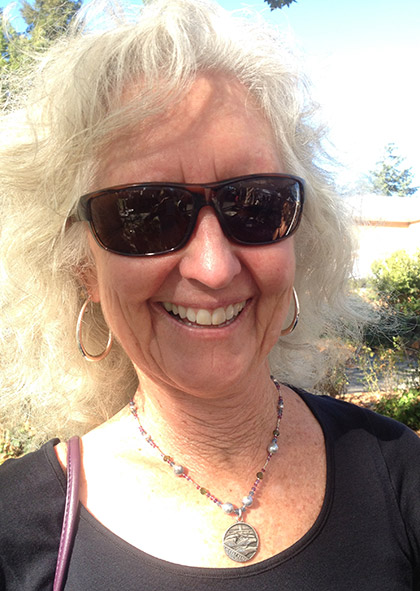 Soozi is radiant wearing her 1922 Antique Art Deco horse Medal necklace strung with Japanese Akoya pearls, amethyst, sapphires, rhodolite garnets, sapphires and tiny antique beads.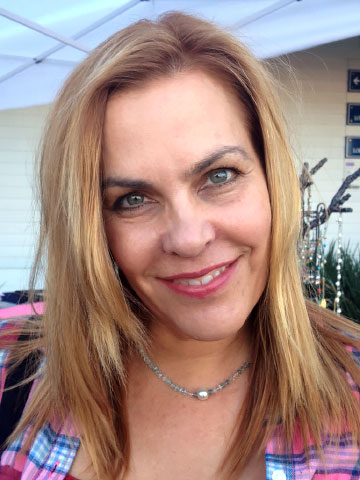 Haley wearing Aquamarine with a Golden South Sea Pearl, at the Wine Country Rowing Classic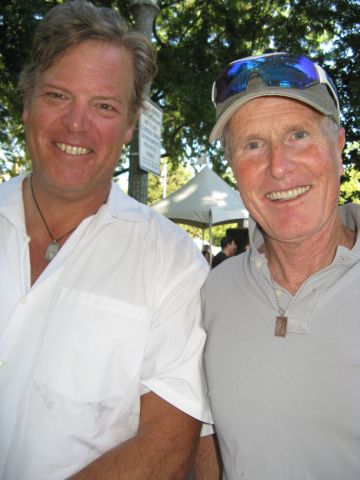 Medals & the men who wear them.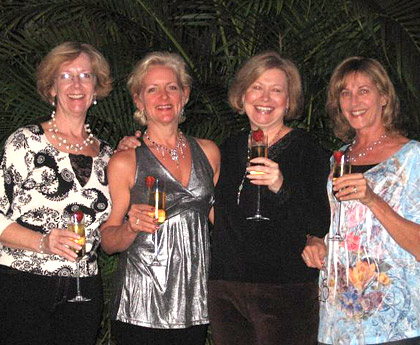 "The Girls" celebrate Florida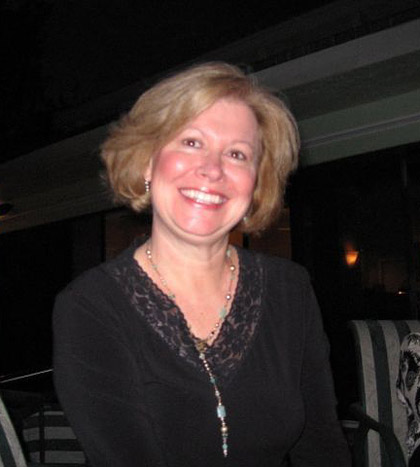 Victorian Button front - Florida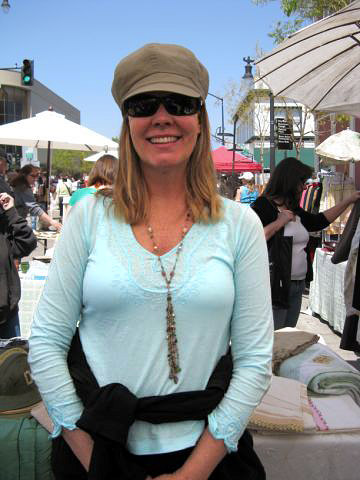 Flapper tassle necklace with Tourmaline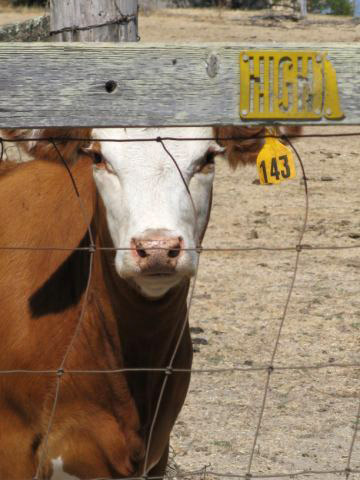 Couldn't resist this girl looking for new earrings!

Pearl drop necklace in purple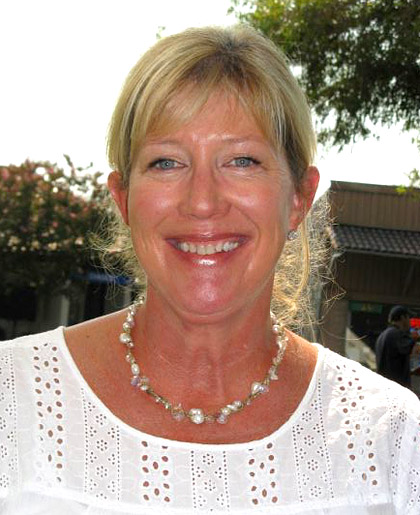 Triple braided necklace in whites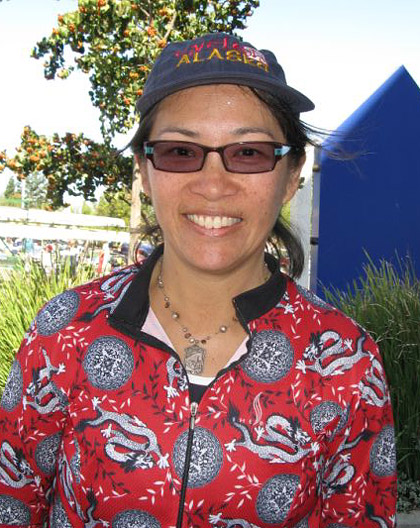 Antique bicycling medal necklace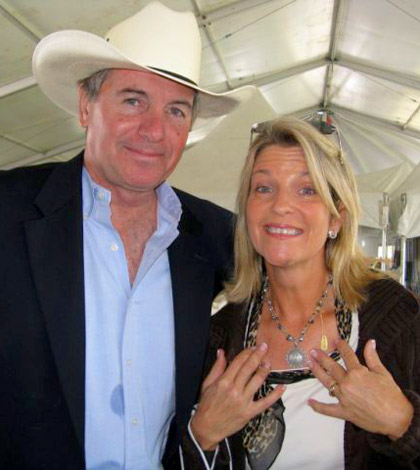 Antique Horse Medal Necklace - Florida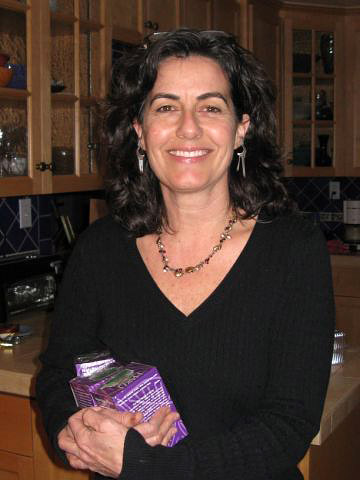 Jane in braided Reds & Golds - Petaluma, CA